Altia is committed to your success.
Altia enables modern and innovative user interfaces that are intuitive and efficient with concept-to-production solutions for embedded user interfaces. Our GUI solution is used by companies around the world to deliver all sorts of displays for production – from automotive cockpits to heart monitors to thermostats to ovens.
If you need an attractive and intuitive GUI for your product, you need Altia.
Altia customer satisfaction rating
Production vehicles with
Altia designed in
Time savings using Altia's GUI
development software
Support emails answered
within 24 hours
Meet Altia's Executive Team
Meet the people who are driving Altia's GUI innovation efforts and leading our global staff of artists, engineers and user experience experts – Altia's Executive Team.
Mike Juran is the CEO and co-founder of Altia. He sets the vision and is involved in key strategic decisions driving the company's growth, market position and product development.
Since its founding, Mike worked with Altia's key customers and partners and has a deep understanding of their business issues, technical challenges and opportunities. He was involved in the development of some of Altia's finest Human Machine Interfaces and embedded device GUIs for automotive instrument clusters, HUDs, audio and infotainment systems. In addition to his automotive experience, Mike's history includes medical device products, consumer electronics, industrial equipment and many of the products that are on the front lines of the Internet of Things. Mike leads Altia's business and development efforts from the company's headquarters in Colorado Springs, Colorado.
Prior to co-founding Altia, Mike was a Member of Technical Staff at AT&T Bell Laboratories in Holmdel, New Jersey, then later at AT&T Microelectronics Europe in Munich, Germany. In both positions Mike contributed as a microprocessor and computer hardware designer, then as a product marketing manager. He continued his career as a software developer and user interface design expert for electronic design automation products at Hewlett Packard in Colorado.
Mike earned a B.S. in Electrical and Biomedical Engineering and an M.S. in Electrical and Computer Engineering from Carnegie Mellon University. He is a member of the Society of Automotive Engineers (SAE), the Human Factors and Ergonomics Society (HFES) and the Institute of Electrical and Electronics Engineers (IEEE). Mike has been awarded three U.S. patents related to graphics, user interface design and electronic design automation tool architecture:  5,164,911; 5,883,639; and 6,957,418.
Vice President, Product Engineering
Vice President, Product Engineering
Michael Hill is Altia's VP of Engineering, managing Altia's product development, engineering services and technical support teams.  Michael leads Altia's experienced, highly specialized team of embedded systems graphics developers, designers and software architects.  Michael's critical mission is to deliver targeted software to a wide and constantly changing landscape of microprocessor hardware.  Quality is paramount to Altia's customers and thus Michael's teams are ASPICE driven and will continue driving upwards to the highest certification levels achievable.
Michael started his career as a software engineer writing C, C++ and Ada code for telecommunications, DoD and Aerospace projects while working at MCI, Hughes Aircraft and Lockheed Martin. He then moved into management positions and began leading rapidly growing teams toward high quality product releases. Following his work at Lockheed Martin, Michael spun-off and co-founded Systems Integration Software, an embedded system and performance test company.  He also co-founded Xaware, an enterprise integration software company, and led engineering teams at Millennium Engineering.
Michael earned his B.S. in Geophysical Engineering from the Colorado School of Mines, where he developed his software engineering education as applied to broader engineering disciplines. He is a member of the Society of Automotive Engineers (SAE) and the Institute of Electrical and Electronics Engineers (IEEE).
As the VP of Finance, Kellie Brown leads Altia's Finance and Accounting activities across the global organization. Kellie has a passion for creating efficiencies with process improvement and takes a detailed, hands-on approach to day-to-day activities while maintaining the strategic vision of the organization. She continually strives to support Altia's growth through management of cash flow and costs while improving the business support infrastructure.
Before joining Altia, Kellie gained a mix of valuable audit and industry experience in various roles at a Big Four accounting firm and at small to mid-size companies. She started her career at Deloitte and Touche, LLP in the audit and assurance division working on audit engagements across various industries. After Deloitte, Kellie joined a private equity firm, MBH Enterprises, where she was responsible for the accounting function including financial reporting, system implementations, and integration and consolidation of newly acquired entities. From there, Kellie joined the finance team at Remote-Learner, an eLearning Solution provider. She was a key member of leadership and managed the finance, accounting, contracting administration functions. During her tenure she drove cost and process efficiencies through cross-departmental initiatives. She also led due diligence efforts on a partner acquisition and was responsible for seamlessly integrating the acquired company financials and operations.
Kellie earned a Bachelor of Science in Business Administration Business Accounting from the University of Northern Colorado's Monfort College of Business and is a Certified Public Accountant (CPA).
Vice President, Operations
Vice President, Operations
As Vice President of Engineering Services, Brett Stein is laser-focused on delivering consultative value to all Altia engineering services customers around the world. He leads Altia's Professional Engineering Services Team and its vast array of customer projects that span the user interface development lifecycle – from graphics creation and user experience development through to testing and certification.
Throughout his career, Brett has held key leadership roles in technology and client services. He has maintained a track record for success for strategic planning, managing and delivering customer projects and supporting expansion of global operations. Prior to joining Altia, Brett served as Vice President of Digital, Marketing and Reporting Technology at OppenheimerFunds, Inc. where he helped grow strategic marketing and distribution efforts by transforming the company's digital footprint. Additionally, he led the company's enterprise architecture and took ownership of marketing and reporting technology. As Vice President of Client Services at XAware, Inc., Brett led the development and ongoing management of the company's Client Services division. He has also served in key technology leadership and implementation roles at Sapient Corporation, Salomon Brothers, Inc. and General Electric.
Brett earned a Bachelor of Science in Information and Computer Science from Georgia Institute of Technology. He also earned a Master of Science in Computer and Systems Engineering from Rensselaer Polytechnic Institute.
Vice President, Marketing
Vice President, Marketing
Jason Williamson is Altia's VP of Marketing and is responsible for marketing communications, partner relationships and market strategy.  Altia's software is closely tied to embedded hardware, so Jason's relationship with leading silicon vendors is crucial.
Prior to taking on the marketing leadership role, Jason contributed to all areas of Altia's success –  including research and development, sales, technical support, consulting, training, testing and engineering project management.  His unusually broad background positions Jason to genuinely and clearly communicate complex concepts and solutions to Altia's customers – helping to satisfy the exploding market which is increasingly hungry for embedded display GUIs.
During Jason's tenure as a software engineer, project manager and engineering leader, Jason worked with most of Altia's key customers, including Hewlett Packard, Honda, General Motors, Chrysler, Denso, Delphi, Visteon, Caterpillar, Fiat, Lockheed Martin, NASA, Motorola, Stryker Corporation and Stanford University.  He has been involved in creating many next-generation displays, including full-spectrum automotive entertainment systems, automotive instrument clusters, and prototypes of numerous consumer electronics and medical devices.
Jason graduated from the University of Louisville with a B.S. in Electrical Engineering, a B.S. in Engineering Math and Computer Science and an M.S. in Electrical Engineering. He is a member of the Society of Automotive Engineers (SAE) and the Association for Computing Machinery (ACM).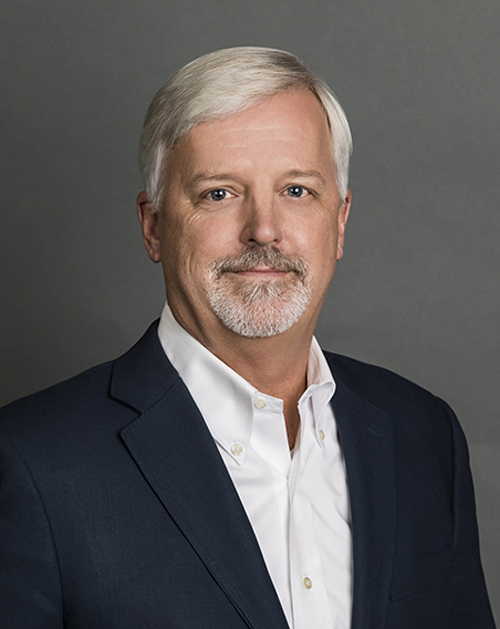 Vice President, Global Sales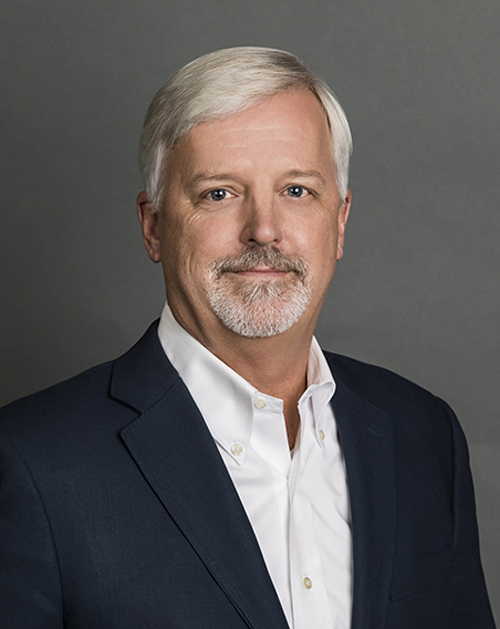 Vice President, Global Sales
As Vice President of Sales, Dennis Robinson leads Altia's global sales and field applications engineering teams. He comes to Altia with vast experience and demonstrated sales leadership at technology companies from all over the world, particularly with companies in Altia's key areas of interest including software and embedded applications, as well as automotive, medical, consumer electronics and IoT.
Before joining Altia, Dennis served as the Senior Vice President of Sales for Thundersoft. He made impressive contributions to the company's growth – including securing North America's largest IoT OEM. At HARMAN Connected Services Dennis held two titles including Senior Director of Sales, Consumer Electronics and Vice President of Automotive Sales Americas. Dennis has gained further sales leadership and management experience at Bsquare, Intel/Wind River, Applied Data Systems and Motorola.
Dennis has a Bachelor's degree in Physics from the University of California, Santa Cruz.
Jim Mikola is Chief Software Engineer at Altia. Jim contributes to the overall success of the company by providing technical oversight of the software manufactured by the company. He provides technical expertise and leadership in all areas of engineering including product definition and creation — overall embedded software formulation, specification, design, development, testing and documentation. Jim guides and advises Altia Senior Management on product strategy and vision. He also contributes to recruiting, mentoring and training of Altia's engineering staff.
During his time at Altia, Jim has created a majority of Altia's DeepScreen targets. He has also written the code for Font Modules, Altia Safety Monitor, Altia Cloud components, Altia Launcher and the latest Altia Design editor. He has collaborated with many of the company's key ecosystem partners, including Infineon, NXP, QNX,  Renesas, STMicroelectronics and Texas Instruments, as well as key customers. Jim has created embedded device GUIs for a variety of applications — automotive clusters, audio/infotainment systems, test and measurement GUIs for industrial applications and more.
Jim came to Altia from Visteon Corporation, where he was an expert in Human-Machine Interface software development using automated code-generation tools like Altia and Stateflow®.  He has also worked at Motorola, as a team leader for Automotive Concepts; at General Motors, as a Product Release Engineer; and at Westinghouse, as a Naval Nuclear Power Engineer.
Jim received an M.S. in Electrical Engineering from Purdue University and a B.S. in Electrical Engineering from the University of Michigan. He is also a graduate of the Naval Nuclear Power Engineer Program, where he successfully completed an intensive, multi-stage training on nuclear power plant systems and emergency response.
Meet Altia's Regional Sales Directors
Meet the people who are driving Altia's GUI innovation efforts worldwide – Altia's Regional Sales Directors.
Director of Sales EMEA, Altia Europe GmbH
Director of Sales EMEA, Altia Europe GmbH
As Director of Sales EMEA for Altia, Thomas Kramer is focused on nurturing and expanding the company's customer relationships for companies designing and deploying applications for the automotive industry. He brings powerful experience in leadership, project management and the delivery of embedded electronics products like digital instrument clusters, head-up displays and infotainment systems to this role. Thomas is committed to delivering the highest level of service, communication and coordination to Altia's customers and partners in Europe and around the world.
Prior to joining Altia, Thomas held key leadership roles in electronics and software development, sales, innovation management, customer program management and engineering. At QuEST Global Engineering Services GmbH, Thomas worked with new business development and services for customers including BMW AG, Siemens AG, MAN, ZF, Knorr-Bremse, Harman Becker, Garmin and Alpine. At Nippon Seiki (Europe) B.V., he managed business development for head-up display and instrument cluster projects for companies like BMW AG, Volkswagen Group and Daimler AG. At NAVTEQ Europe B.V., Thomas managed navigation map data programs. At DENSO AUTOMOTIVE Deutschland GmbH, Thomas held key engineering and sales roles, serving all German OEMs and Suppliers within the range of automotive electronics and systems.
Thomas earned a Diplom Ingenieur degree Electrical Engineering from the University of Kassel.
As Senior Director of Sales, Vince Adams brings a highly consultative, collaborative approach to business development with Altia's North American customer base. He is dedicated to developing strategic relationships with customers and supporting their efforts to get market-winning embedded GUIs from pixels to production year after year with Altia's user interface development software and professional engineering services.
Before joining Altia, Vince held key positions in executive leadership, sales and product management at Autodesk, Inc., LMS International (Siemens PLM), Solidworks, Inc. (Dassault Systemes) and Rand Technologies. He has served as an engineer at companies such as Zebra Technologies, Life Fitness Corporation, Amerock, Oster Appliances and Eaton Controls. Additionally, Vince built a successful boutique engineering consulting firm where he was responsible for 100% of consulting sales across a national market and authored three books on predictive engineering for the global market.
Vince earned a Bachelor of Science in Mechanical Engineering from Purdue University.
Director of Business Development, Altia Korea
Director of Business Development, Altia Korea
As Director of Business Development for Altia Korea, Wangsu Kim is responsible for helping Altia expand our business in Korea and beyond by identifying new customers and markets. Wangsu is focused on understanding the business needs of these new customers and helping them deliver rich, high-performance embedded displays with Altia's software and engineering services.
Wangsu brings to Altia his extensive experience with automotive production in a variety of roles supporting OEMs and Tier 1 suppliers with projects related to infotainment, body, ADAS and chassis. He has served in leadership and technical roles at NXP, Microchip, SMSC (acquired by Microchip) and Korea Electric Terminal.
Wangsu has a bachelor's degree in Electrical Engineering from Kyonggi University in Suwon, South Korea.
Sales Director EMEA, Altia Europe GmbH
Sales Director EMEA, Altia Europe GmbH
As Sales Director EMEA, Armin is actively involved in nurturing and expanding Altia's customer base across Europe. With extensive expertise in Automotive applications, the Internet of Things, embedded software and the semiconductor business, Armin brings a wealth of knowledge about complex HMI projects as well as a keen understanding about delivering state-of-the-art embedded applications for production.
Before joining Altia, Armin held several sales-related positions across Europe. As Sales Director at mozaiq, he was instrumental in launching their IoT marketplace platform. At VoiceBox Technologies, Armin served as Director of Sales for Europe and then Vice President of Sales for North, Central and Eastern Europe where he grew their Conversational AI Platform business. Armin has also worked at Wind River in their Embedded Software Solutions division, at SPX Europe GmbH as a Sales Manager for their Diagnostics division and as a Technical Sales Engineer in various European regions at Texas Instruments.
Armin holds a Master's degree in Electrical Engineering from the Technical University Munich.
Executive Director of Sales
Executive Director of Sales
Mark Taylor, Executive Director of Sales, is dedicated to the success of our comprehensive list of North American automotive OEM and Tier 1 suppliers, as well as key non-automotive clients, through the planning, procurement and execution of Altia HMI software development and code generation software and services. Based in the suburbs of Detroit, Mark is perfectly situated to engage directly with companies who are developing and deploying embedded user interfaces for production. Mark collaborates not only with Altia's engineering and services teams but also Altia's key silicon partners to deliver low cost and industry-leading HMI solutions to its customers. He has helped a vast array of teams get their embedded displays to production – with products ranging from instrument clusters, HUDs, infotainment systems and driver displays to home appliances, thermostats, medical devices and more.
Before joining Altia in 2009, Mark held key positions in executive leadership, sales, project management and product delivery at companies including General Motors, Citation Global Manufacturing Solutions, Indicon Corporation and EPLAN Software and Services. This strength of experience makes Mark perfectly suited to support complex HMI development programs like those in automotive, from concept to successful production.
Mark earned a Bachelor of Science in Electrical Engineering from the University of Michigan.
Regional Managing Director, Altia Korea
Regional Managing Director, Altia Korea
James Yi, Regional Managing Director of Sales and Business Development, leads Altia Korea operations, driving business growth and delivering excellence for customers and colleagues across Korea and the APAC market. He is committed to supporting companies in the Asia-Pacific region to leverage Altia's graphical user interface software and services to create the best user experience for their embedded devices. He also works closely with local ecosystem partners—from operating system providers to silicon companies—to develop powerful collaboration opportunities for customer projects. James is focused on helping Altia users in the APAC to get first rate GUIs to market efficiently and successfully.
Throughout his career, James has developed a deep understanding of automotive, mobile and consumer electronics production programs and complex engineering services projects. He has held key business development and sales leadership positions at companies including Luxoft, Autodesk, Harman International and ACCESS Ltd. These roles have contributed to James' impressive skill for project strategy and developing strategic partnerships to ensure customer success.
James has a bachelor's degree in Economics from the University of California, Berkley.
Altia partners with leading companies in the embedded ecosystem — from simulation tool providers to silicon manufacturers — to deliver market winning GUIs for production.
"I felt I was working with a team just down the hallway. This is the kind of relationship we look for. Our users are thrilled. With Altia's help, this is what this product always wanted to look like."
- Senior Principal Software Engineer, Major Medical Device Manufacturer
"Altia's code generator is extremely efficient, producing code with a very low memory footprint. But just as valuable to us was the company's commitment to customer support. Altia has always been there for DIAM to support the most difficult technical issues. We value them as an extension of our team."
- Nhi Pham, DIAM Director of Software Engineering
Altia provides the software, services and expertise to get your next embedded user interface into production. Click here to discover the best plan to support your project goals.