Why do OEMs and Tier 1s choose Altia?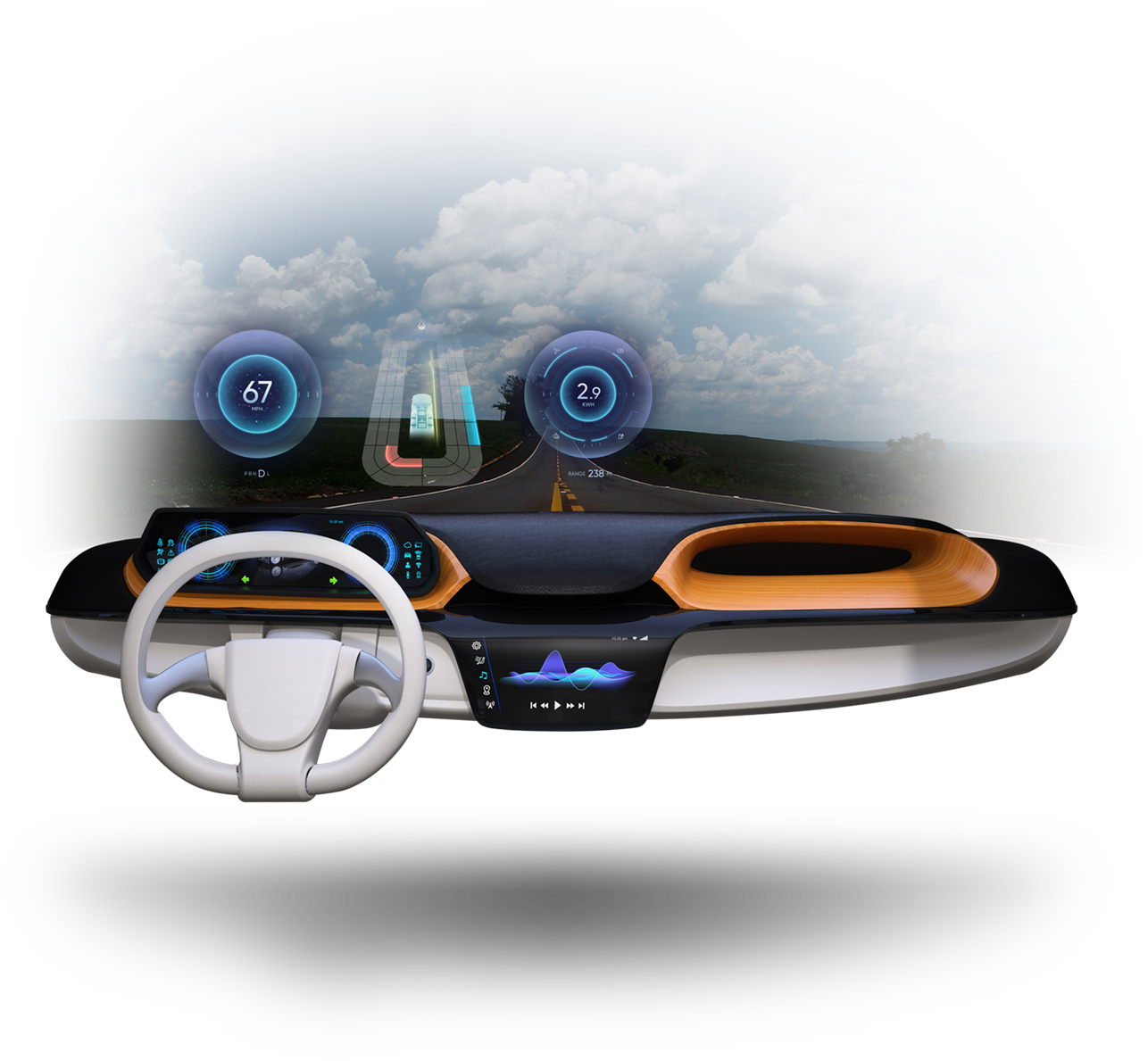 Automotive OEMs and Tier 1 suppliers are faced with the challenge to deliver instrument clusters, head-up displays, radios, IVI systems and full integrated cockpits that offer functional safety, an intuitive user experience, top performance and a brand-defining look and feel.
Altia provides the tools and services to help those companies succeed. Altia is the automotive industry standard for designing, developing and deploying first class embedded displays.
Creative safe, innovative, custom HMIs quickly and efficiently

Vast support of production hardware – from low-end targets to high-end systems

Works with any OS or no OS at all
Efficient C source code minimizes RAM and saves BOM cost

Production-proven ISO 26262 ASIL B-compliant functional safety solutions available

Advanced features for 3D, global language support and more
Automotive Customers Who Trust Us
Automotive HMI Success Starts with Altia
Learn how Denso International America (DIAM) has deployed Altia products in over a dozen vehicle lines totaling millions of instrument clusters – including one of the most important and best-selling vehicles in North America.
The Altia team is committed to our customers' success.
Altia customer satisfaction rating
Production vehicles with
Altia designed in
Time savings using Altia's GUI
development software
Support emails answered
within 24 hours
Companies around the world use Altia to develop innovative HMIs for instrument clusters, HUDs, IVIs, driver information displays, integrated cockpits and beyond. Our HMI solution offers powerful features and ultimate hardware flexibility to deploy the best UX and best performance.
 Check out our automotive demos — and see what Altia can do.
Experience Altia in Action: Automotive
Explore this and more demos.
Make Altia part of your HMI design team.
Altia has an expert team of artists, UX experts and engineers who work with automotive OEMs and Tier 1 suppliers around the world – and they're here to help you, too! Learn more about our Professional Engineering Services.
Altia: The Best Solution for Mission Critical HMIs
Not only do your automotive HMIs need to be fast and intuitive, but they also need to be fail-safe. You can trust Altia. We offer services, products and processes to guarantee perfectly performing HMIs.
Ready to take a ride with Altia?
Altia provides the software, services and expertise to get your next embedded user interface into production. Tell us a bit about your project and we'll get in touch. We're ready to help!