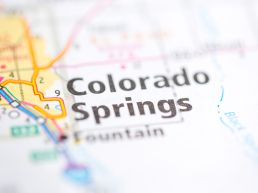 Colorado boasts several cities within its borders that are quickly becoming important technology centers — Denver, Boulder, Fort Collins and Altia's hometown, Colorado Springs. From automotive software to cybersecurity, tech companies in Colorado Springs are delivering high impact innovations at high altitude!
In a recent article by Built In Colorado, an online community for Colorado startups and tech companies, twelve tech companies in Colorado Springs were recognized for making a name for themselves in their respective industries. There's a mixture of companies young and old, big and small, who are making Colorado Springs a technology hub. Altia is proud to be named among these companies — and proud to call Colorado Springs our headquarter's hometown.
Click here to read the article and learn more about each of the tech companies that call Colorado Springs home.
Are you interested in joining Altia's team — either in Colorado Springs or at one of our global offices? Check out our Careers page for our current job listings.